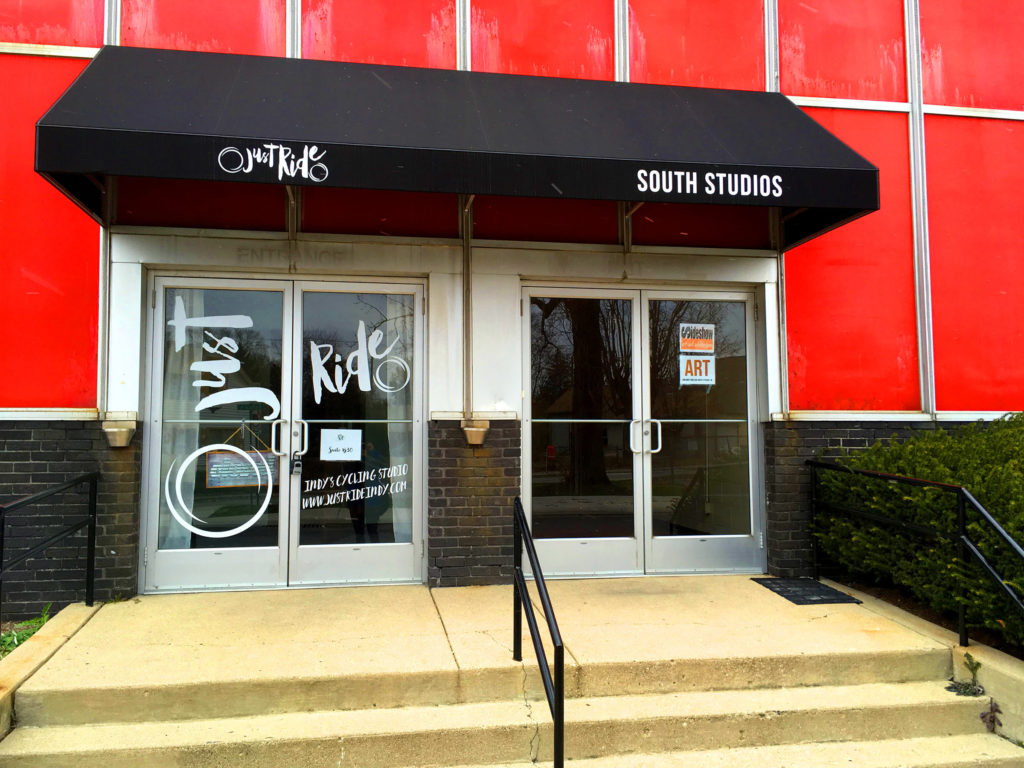 We are in the Circle City Industrial Complex, right near the I-65/I-70 North Split, just outside of downtown Indianapolis, our nearest exit is, technically, the I-70 Rural exit, a little more toward the northeast.
Head south, over train tracks on Rural, and then you can turn back toward downtown on Mass Ave (a one-way, headed southwest). At the 10th Street stoplight, turn left, and go back up Brookside.
If you are coming from downtown, just take 10th Street east, and turn left at the Brookside stoplight.
You'll find a large free parking lot for you when you get here!
The Circle City Industrial Complex is a huge building. With 363,000 square feet, it can feel like a maze.
The Full Circle Nine Gallery is in the South Studios side of the building, in the end closer to downtown Indianapolis, and nearer to the Centerpoint Brewing.
There are a set of double doors under a black awning. One side is the door to Just Cycle, the other is the door to the South Studios.
Once inside the South Studios, go straight back to a set of wooden double doors, and take a right down a long hallway. We are at the end of the hall, on the left.
Feel free to check out our neighbors' studios, too!