Cue the obligatory artist's paragraph describing how I've been creating art as long as I can remember.
But really, I grew up surrounded by good people encouraging me to be creative and do my own thing. Arts and crafts, marching to my own drum, parents, grandparents, and art teachers—Kewanee, Illinois was a great place for me.
At Kewanee High School, I was entrusted with several responsibilities in the art class room. I lead teams of students creating several murals on paper for our school dance decorations, I helped gather pieces for entry into regional shows, and I even helped teach freshman in Art 1 while our teacher was pulled away to advise building renovations. Responsibility and trust can go a long way with a student, and while I learned the tools of the art trade in class, responsibility and trust were the real lessons I took with me.
I attended the Illinois Institute of Art, starting in 2000, with the goal of a career in animation. The Lion King blew my mind as a kid, and I loved the idea of creating stories and rendering them so others could see what I see. Unfortunately, my attention span is short, and 500 drawings for a 30 second cartoon quickly taught me that that was not a career path I should follow. Lessons stuck with me, though, and helped to shape my art as it is today.
I moved to Indianapolis in 2002, to study communication, and, especially, journalism. By becoming a news photographer, I could push a button, count to 30, and have 30 seconds of video without drawing 500 pictures. As a lifelong student of history and current events, video work was a perfect match. And, the story changes every day, perfect for a short attention span.
While art has influenced my video work in many ways, it took a back seat for a few years as I recovered from the animation burn-out. I drew political cartoons in college, some winning awards from the Society of Professional Journalists, but I focused more on composition and framing, and applying that to my video work. I love my career and think of it as its own art form.
But I had to draw again. You can take the artist out of the cartoons, but you can't take the cartoons out of the artist. Or, at least in my case, that's true. I returned to painting in 2007, and, by 2010, I got my nerve up enough to begin showing in local galleries. My first gallery experience was at Art and Soul by Phoebe, a gallery in Muncie, Indiana. It was a great environment, encouraging a young artist and helping to build self-esteem. "I am good enough to show my art!" I made lifelong friends that taught me that and put it in my core.
I joined the Art Bank in 2011 and served as the gallery manager from 2013 to 2016, under the encouragement of gallery owner Dan Haynes. The lessons of responsibility and trust from high school paid off, we had success, and I made more lifelong friends. It's always good to be surrounded by artists in a creative environment—you can only push each other and inspire each other to great ends.
In 2015, I was named the president of the Indianapolis Downtown Artists and Dealers Association (IDADA). We work to create a strong voice, together, for Indianapolis artists. I'm grateful for the opportunity, but still amazed that I'm in that role. This isn't some notion of false humility, a put-on; I'm truly amazed of the work of others before me, and can only hope to leave the organization in the best possible place, when my term is up, to best carry on the legacy they built. But truly, this is what I get for asking too many questions during public board meetings.
How all this has happened, I don't really know. Fifteen years ago, I just wanted to draw cartoons. Then I wanted to shoot the news. Then I wanted to show my art on some walls. Now I do all of that (well, the cartoons don't move, but they still inspire and inform my work), and know where I'm at in the world. I've got a feeling of 'I got this,' and truly thank all of the giants that taught me that and allowed me to stand on their shoulders.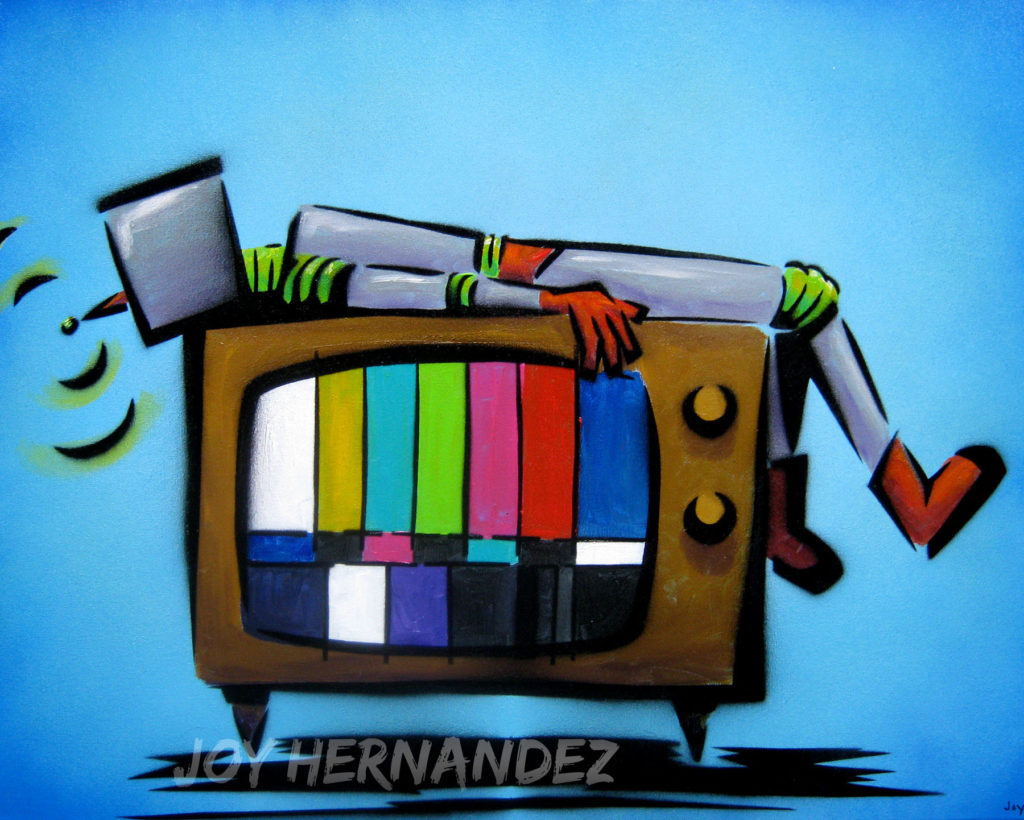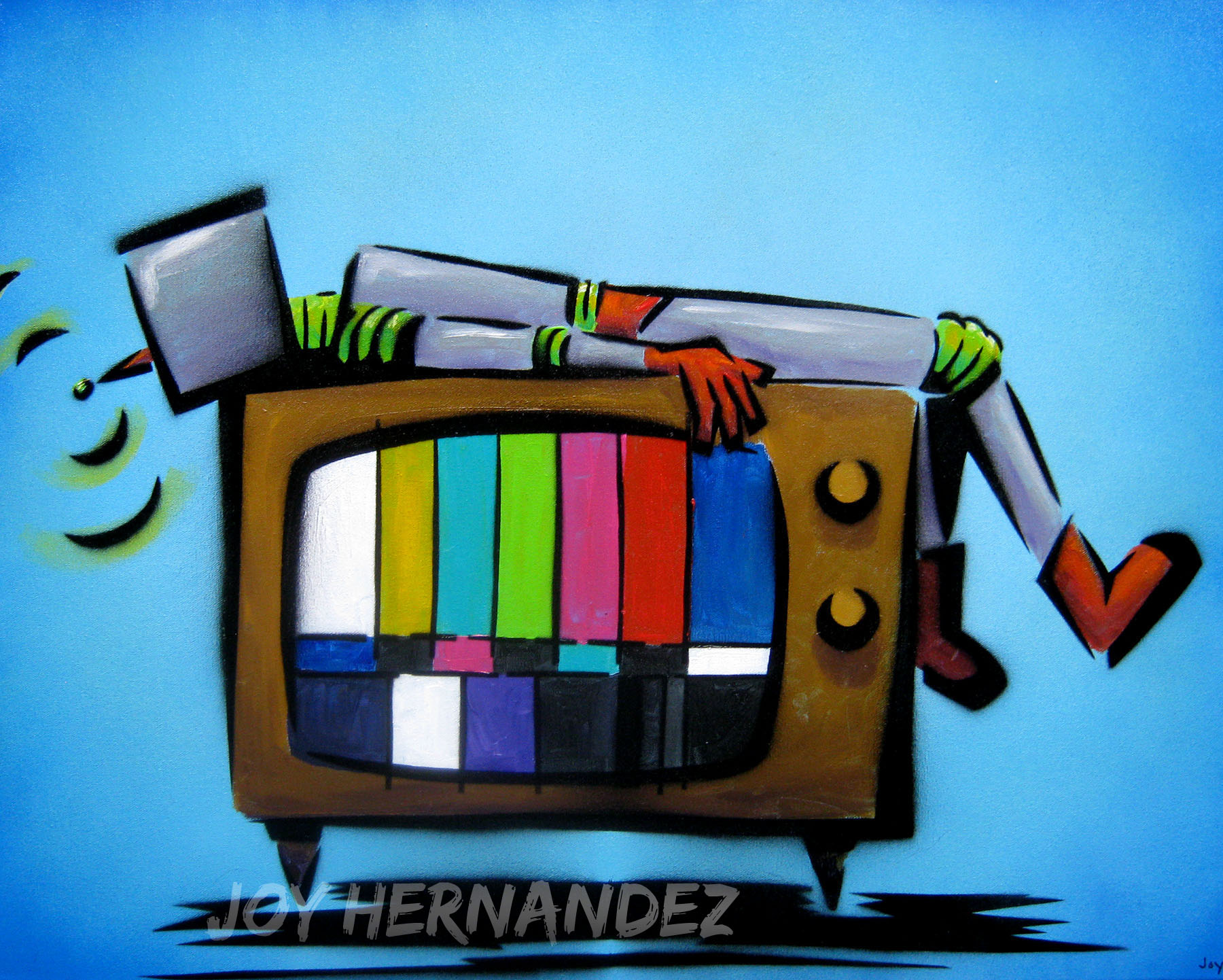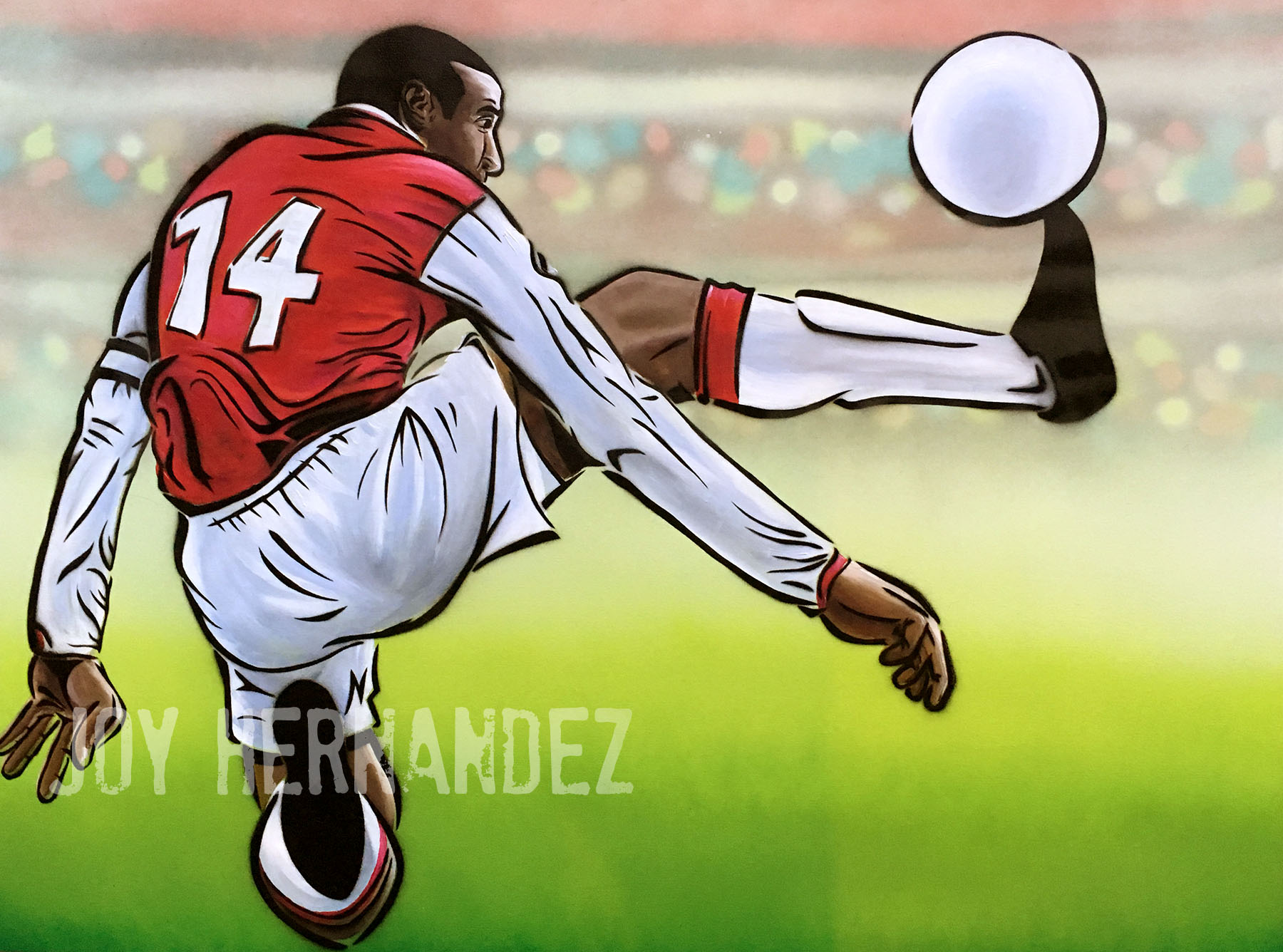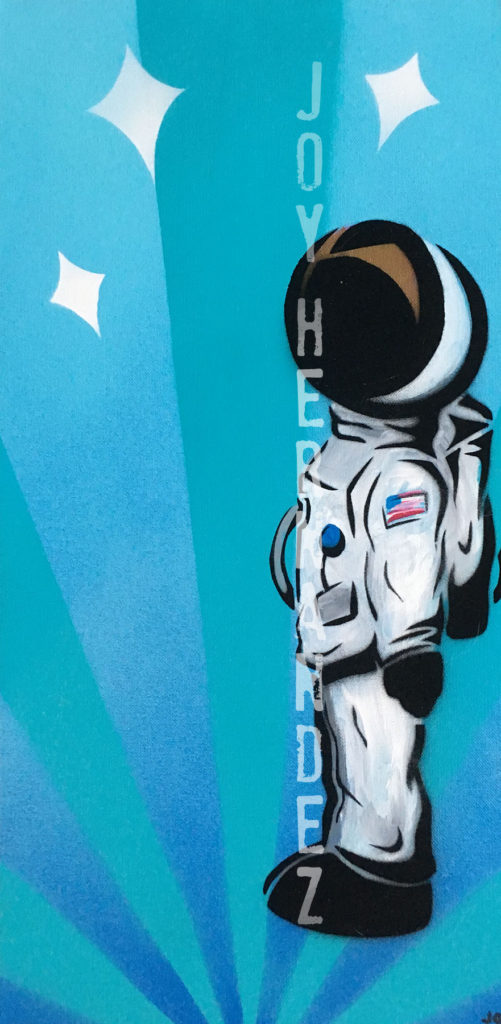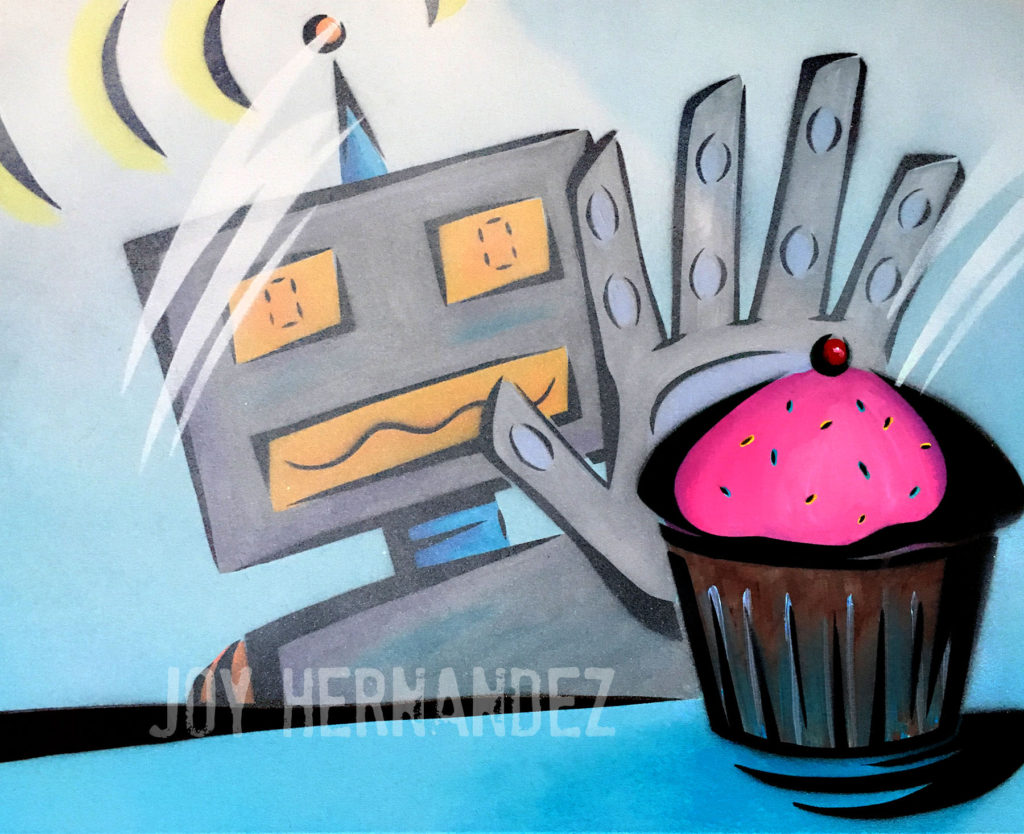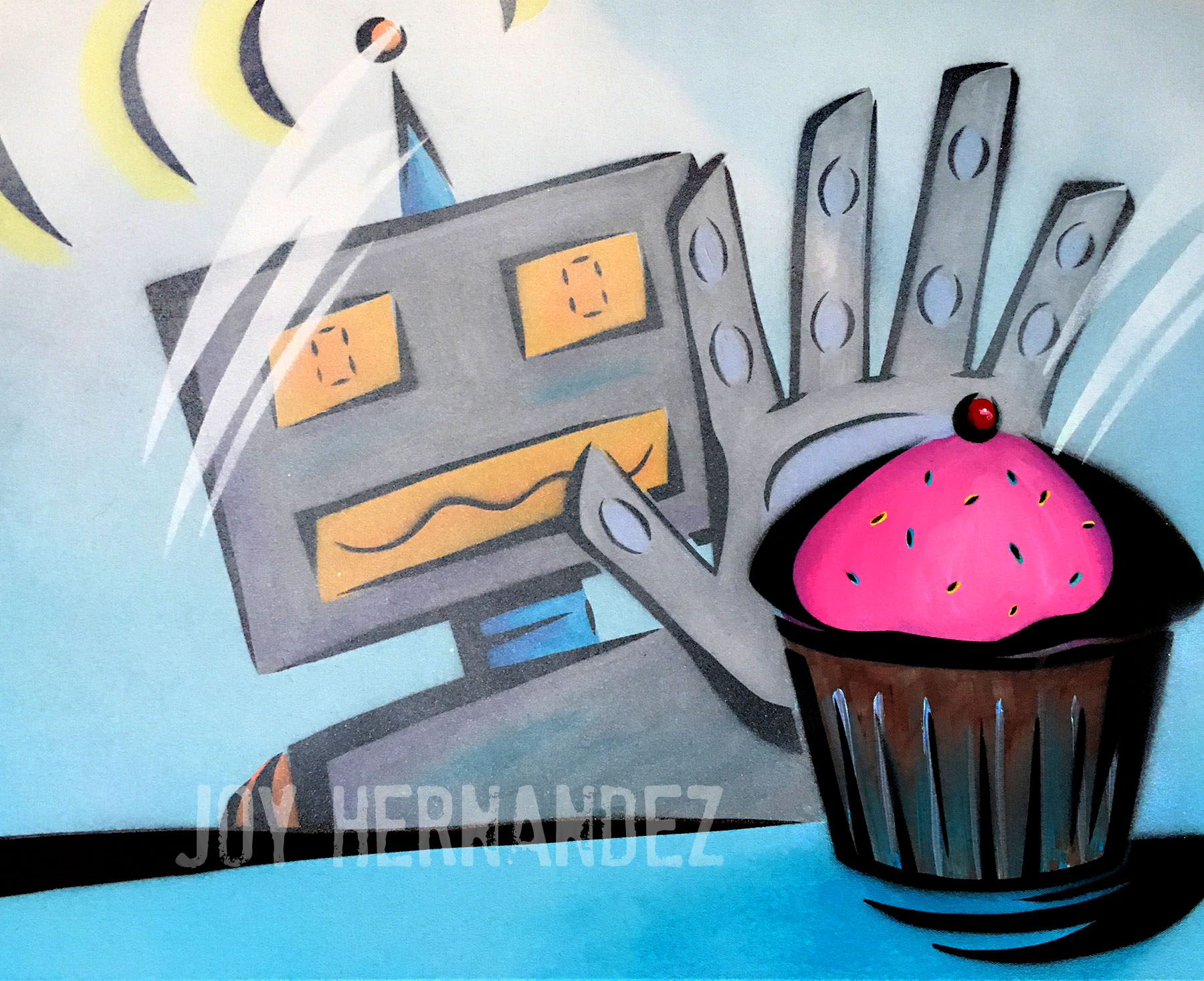 Follow Joy Hernandez online