Creating entirely new narratives, deconstructing commercialism, Andrea Light received her B.A. in Computer Art/Multimedia and M.A. in Studio Art from the School of Creative Arts at the University of Saint Francis in Fort Wayne, Indiana. By day, she is an award-winning graphic designer. By night, she is an artist and silversmith.
Andrea's body of work is deeply driven by emotion and spirituality. She finds joy in the process of deconstructing the images of forced commercialism and injecting multiple layers of abstraction, to create an entirely new narrative. She crafts collages and imagery that explores the tension between anger, suppression, and domination. Through the use of vivid colors, high contrast, and repetition, she aims to create compositions that embody a sense of uneasiness.
Outside the studio, Miss Light's work can be seen featured on various billboards throughout the city as a part of the Indianapolis Art Council's High Art project. You may also catch her drawing away at one of the many sidewalk chalk competitions throughout the Midwest.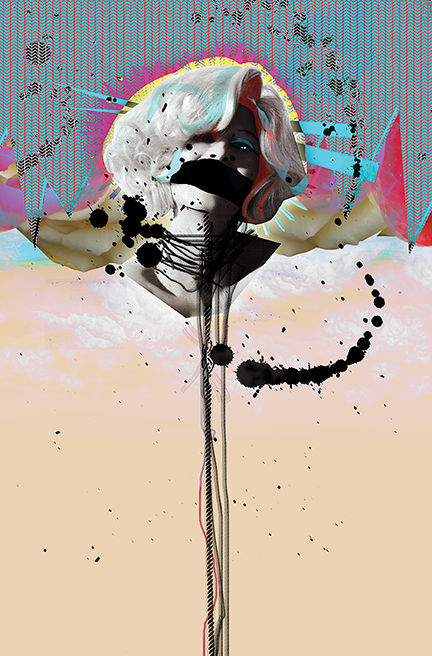 Follow Andrea Light online